In response to your feedback, our product team have been working away on a new and improved Gabriella 2.0. We have made some clever changes, whilst still honouring the design, versatility and purpose of the dress.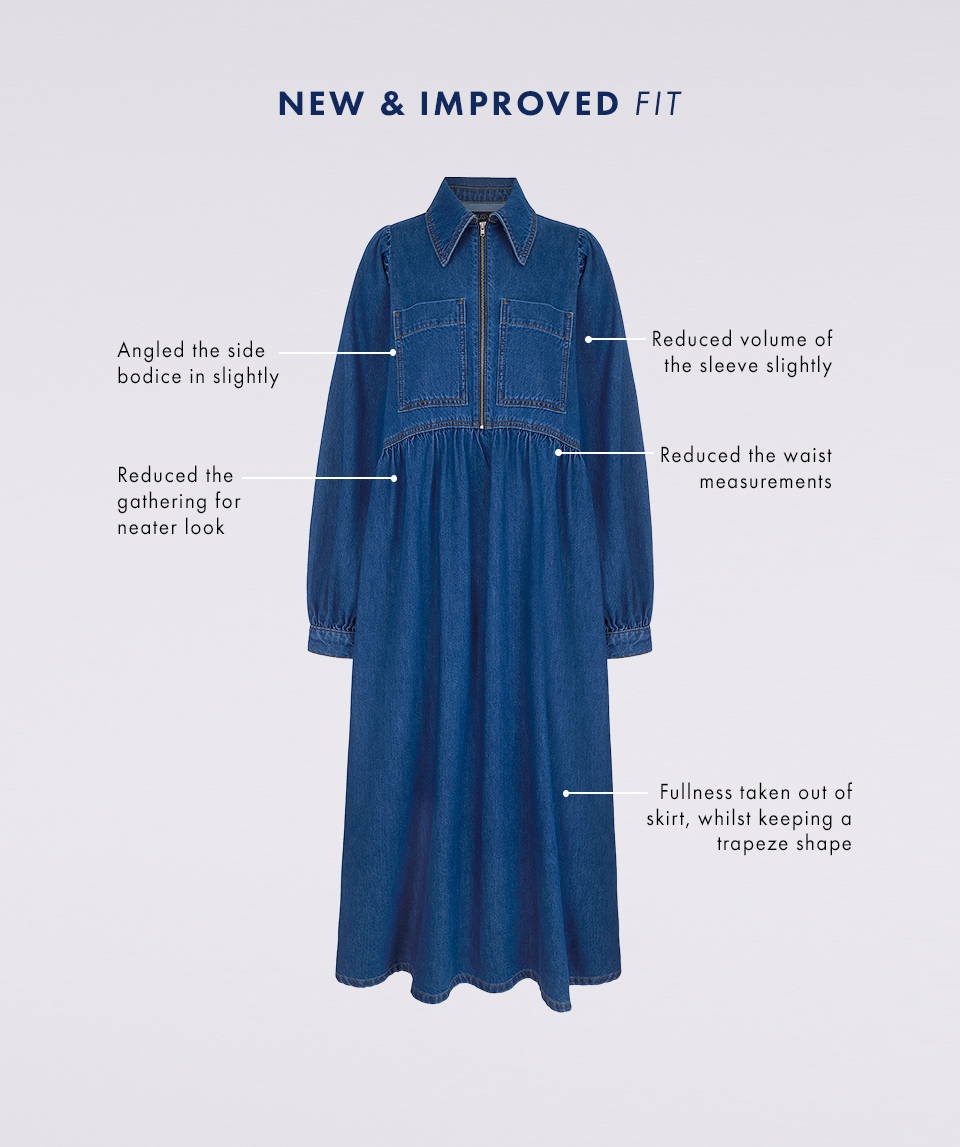 shop the new & improved fit
As a small British brand, we pride ourselves on creating quality garments that you will love. We value and take on board your feedback on how we can improve to deliver the best fit. If you have any feedback on how we can continuously improve as a brand don't hesitate to reach out.