A force in the industry, we are a female-led team, joined by our love of all-things fashion and our common values, beliefs and lifestyle. We believe in caring for and championing each other, celebrating everyone's wins, no matter how big or small. We're courageous, big on community, celebrate individuality, and strive to do what's right. That shows in everything we do, all the way from how our office and showroom are run, to how we pack our orders.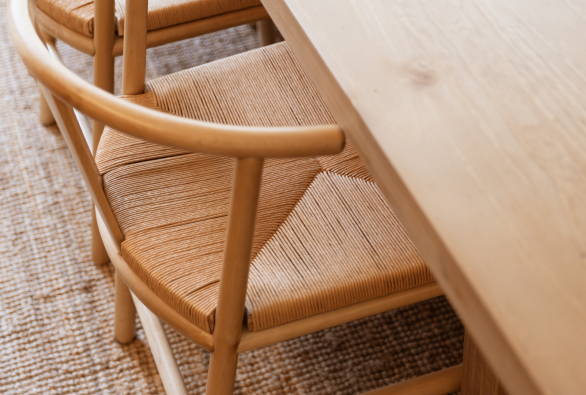 We work in a co-shared net-zero office building, so our space and carbon footprint match the size of our scaling business. Based in the heart of Shoreditch, we take pride in working with local makers and brands, and supporting other female-run small businesses, both when it comes to furnishing our showroom, as well as for events. We're mindful of everything we do – from watching how much we print (when we have to, it's always on FSC-recycled paper) to using a B-corp certified waste collection service.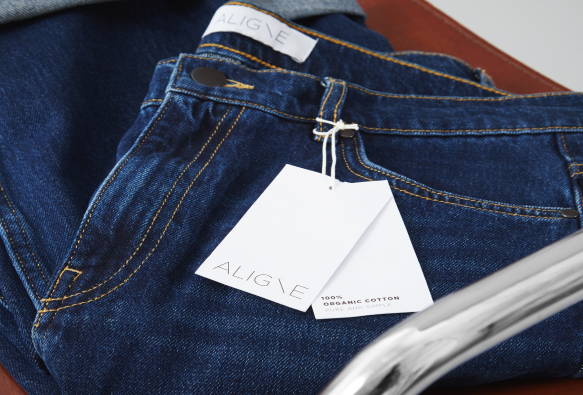 The little details make a difference. Each of our pieces are finished with our sleek, branded swing tag, crafted from FSC-certified paper and topped with an organic cotton cord. All of our care and back-neck labels are made from recycled polyester. During our logistics process, we use poly bags that are 100% recycled and recyclable. And when you receive your order, it comes in a FSC-certified recycled cardboard box, with the item wrapped in plastic-free tissue paper to protect your new forever pieces. If you need to return an order, we have a paperless return portal that you can access via a printed QR-code inside the box.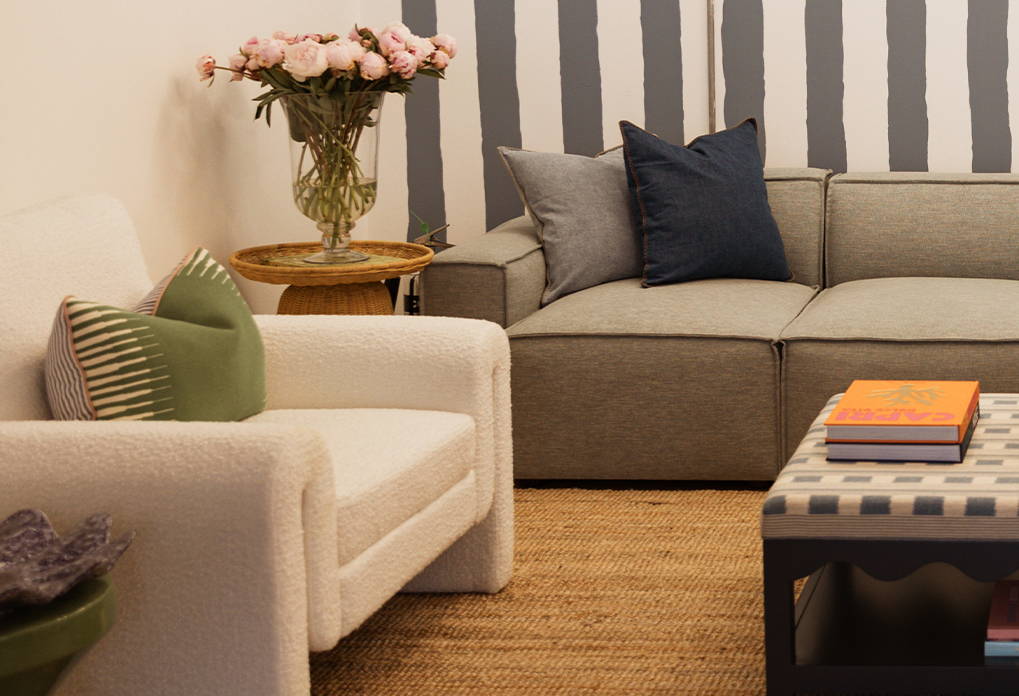 We believe in caring for and championing each other, celebrating everyone's wins, no matter how big or small. ALIGNE fosters a culture of empowerment, where everyone is encouraged to dream big, grow and inspire one another, together. We're never defined by age, race, gender or size. Our entire team commutes to the office via foot, bike, tube, bus or train, and the coffee we consume is biodegradable and home compostable.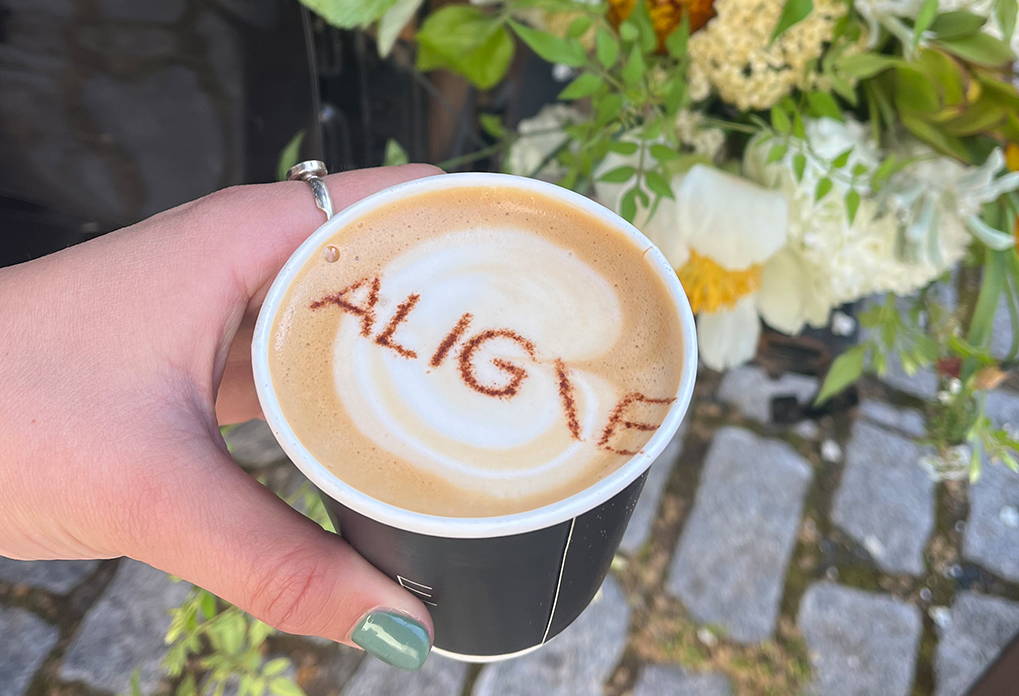 As a team, we always strive to do better. We hold each other accountable, we grow together and we care about being authentic in all of our actions. For us, this starts with staying up-to-date on the latest industry news and participating in conferences on new technologies, to giving back to our community through volunteering and supporting causes we care about, as well as always having an open, courageous and curious mindset when it comes to learning. Our Director holds a credential in Circular Economy and Sustainability Strategies from the Cambridge Institute for Sustainability Leadership, University of Cambridge.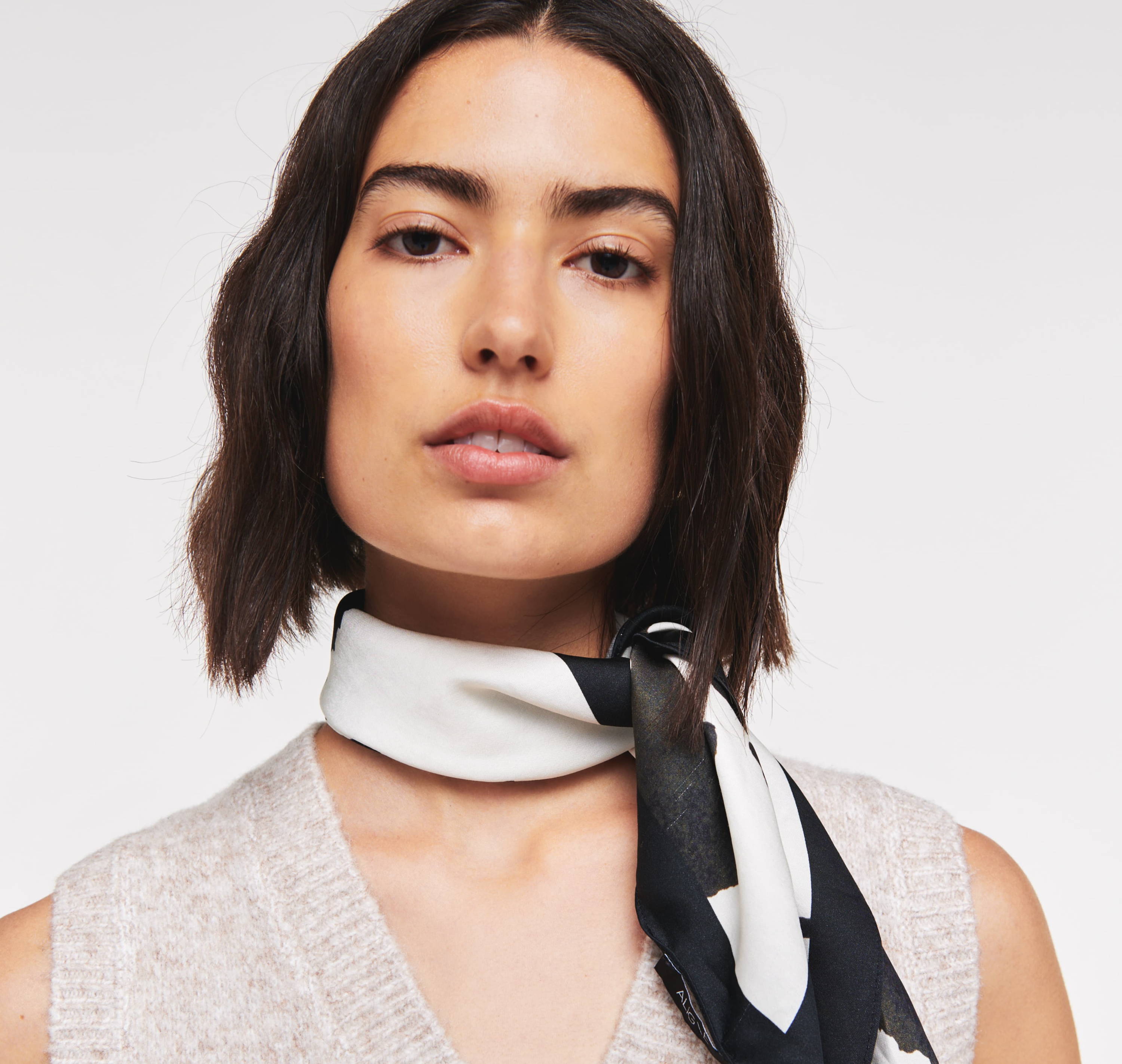 Enjoy 10% off your first order, be the first to know about
our new arrivals and the stories behind our collections.